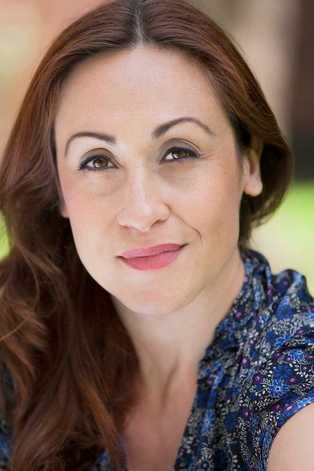 AYSE ELDEK-RICHARDSON
THE FOUNDER/ ARTISTIC DIRECTOR:
Ayse ( i-shea) Eldek was born and raised in Turkey. She came to USA in 1997 to pursue acting. She attended Harvard Extension Drama in Boston. Then met legendary Uta Hagen and with her suggestion she continued her studies at HB Studio. She was a resident actor at the Flea Theater which was founded by Sigourney Weaver and Jim Simpson.
Her film and TV works include " The American Assassin", "INFERNO", "The Ottoman Lieutenant", Marvel's "The Defenders", " Blacklist", "David Letterman Show", "What Would You Do?, "Sex and The City", "Damages", "Rescue Me", "The Book Of Truth and Book Of Lies" ( which she received best comedic actress award) , "Oh Boy" (written by Ayse Eldek which was in Cannes 2008 Short Film Corner). She was a co-star in a multiple award winning film "David". She recently finished three international voice over projects.
Her theater credits include "Cellophane" by Mac Wellman directed by Jim Simpson, "O Jerusalem" by A.R. Gurney directed by Jim Simpson, "Oh Boy " by Ayse Eldek directed by Trudy Steibl, "To Love..."by Ayse Eldek directed by Zishan Ugurlu.
She also directed "New Yorkers" in 2011 and "The Introduction" in 2012 by multiple award winning writer Emre Ozpirincci, "Bellini and Sultan" reading in 2012 by Kennedy Award winning writer Ed Stevens.
Please visit her official page:
www.ayseeldek.com
---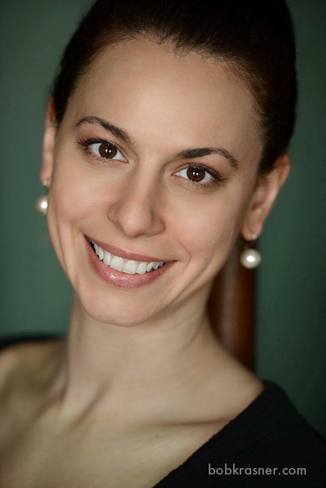 SEVIN CEVIKER CHOREOGRAPHER:

Sevin Ceviker was born in Istanbul, Turkey. She was born dancing. She trained in classical ballet starting at an early age, and while still in conservatory she performed professionally at the Istanbul Opera House. During this period, she appeared in Giselle, Nutcracker, La Bayadere, Sleeping Beauty, La Corsaire, to name a few. She was intrigued by other dance forms as well; at a dance workshop at the Royal Opera House, Istanbul, she received a young star award in Jazz.

Sevin's emergence onto the New York dance scene began in 1997, when she received the opportunity to study at the Alvin Ailey School, and where she performed with Sharon Wong. At Marymount Manhattan College, from which she ultimately graduated, she explored an array of dance forms, beginning the eclectic, multi-cultural approach to dance that has since characterized her work. At Marymount, she was awarded the Excellence in performance Title under the direction of Katie Langan, and was honored to have worked with David Parsons, Christopher D'Amboise, Geoffrey Holder, Jim May, and Dunlin Foreman.

After graduation, Sevin performed with several companies specializing in forms as diverse as Modern and Classical Chinese. These included, among many others, Jamie Bishton Dance, Tysan Dance Theater, Chinese Opera, Lybirant Dance, Oh Dear Dance, and Edgar Cortes Dance. In 2006, she joined the Martha Graham Dance Company, where she spent the next six years performing solo and chorus roles around the world. In Antonio Calenda's Looking for Picasso, she played the lead.

Currently, in addition to dancing with FJK Dance, Sevin is resident choreographer for Turkish American Repertory Theater and Entertainment (TARTE). She performs community outreach, and is committed to bringing cultures together through dance.




---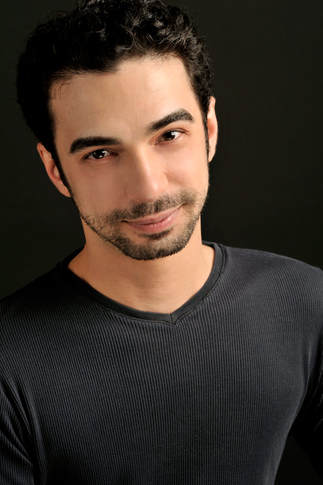 EMRE OZPIRINCCI WRITER


Born in Turkey in 1979, Emre Ozpirincci is a Turkish-American screenwriter living in New York. He attended Emerson College, Boston where he studied Screenwriting & Acting, and upon his graduation in 2000, he moved to Los Angeles and worked at Paramount Studios with Lynda Obst, the renowned producer of successful films such as Sleepless in Seattle, Contact, Fisher King and Interstellar. In 2004 he moved to New York to study improv comedy and sketch writing at Upright Citizens Brigade and continues his career there to date.

His short film Close-up of a Human became a finalist in the 2006 Film Your Issue competition and he won the Best Original Screenplay award in the 2010 Los Angeles Comedy Festival with his feature-length screenplay How to Write a Romantic Comedy. His drama, Botanically Handicapped People, became a semifinalist in 2013 Austin Film Festival.

In 2011, he appeared in the TARTE's production of Broadway play To Love, as well as New Yorkers, a short play that ran in the TARTE's New York One Act Play Festival. In 2012, the one-act play Emre penned, titled The Introduction, was selected to be a part of TARTE's New York One Act Play Festival, in which he also performed. For TARTE's New York One Act Play Festival of 2013, he wrote Of Dogs and Squirrels, which also was his directorial debut.

Emre is currently represented and managed by Elecciri Birnbaum Entertainment in Los Angeles.


---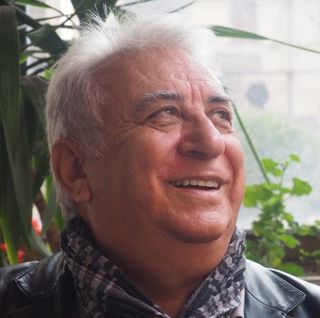 TUNCER CUCENOGLU HONORARY WRITER

Born in Çorum/Turkey in 1944. Graduated from the University of Ankara, College of Language, History, and Geography. Member of the Turkish Writers Union and International Pen Club Turkish Center. Dramatic playwriting professor in MSM (Müjdat Gezen Art Center) Private Conservatory.

Scripts:
Chaos, The Teacher, Poor Women, Dead End, The File, Biga – 1920, The Gamblers, Helicopter, Kemal The Thunder, Matrushka, The Visitor, The Hat, The Painter, Neyzen Tevfik, Red River Ballad, The Avalanche, Theatre Men , Who Killed Sabahattin Ali, Green Night, If I Were a Poor Man, Che Guevara, My Mustafa Kemal, The Nightclub, Women's Safehouse, Trajik Story of Fosforlu Cevriye, Brutus or Massacre of Julius Caesar.
Awards:
Tobav(2),Turkish Women Association (l), Ankara Art Society (2), Abdi Ipekçi (l), Ismet Kuntay (2) , Avni Dilligil (2), ITI (l), Kasaid (l), Lions (2), Cultural Ministry (l), Muhsin Ertuğrul (1), Afife Cevat Fehmi Başkut (1), Direklerarası (1), 2016 Kardelen Living Values Writing Award of the Year (1) and 3 international awards (Yugoslavia, Holland and Ukraine). Total 22 awards…
His plays are translated into Russian, English, German, French, Bulgarian, Greek, Macedonian, Hungarian, Swedish, Georgian, Urdu, Japanese, Romanian, Azeri, Tatar, Polish, Chuvash, Serbian, Spanish, Arabic, Farsi (Persian), İtalian, Ukraine, Uzbek, Kazakh, Lithuanian and the other language…
Some of the plays (The Avalanche, Matrushka, Dead End, The Hat, The Painter, Poor Women, Red River Ballad, The File, Helicopter, The Visitor, Women's Safehouse) have been performed or in the repertory of various companies in more than 40 countries.



---
RAKEL AROYO Assistant to the Artistic Director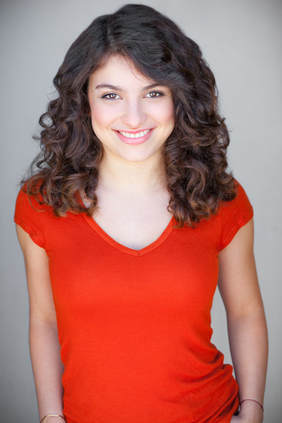 Rakel Aroyo is a New York-based actress from the faraway land of Istanbul-Turkey. Growing up, she's always found herself performing weather it was a ballet recital, a school play or singing with the school band. She's also been involved with the Jewish Community in Istanbul by doing Jewish folk dancing. After finishing her two-year conservatory program in Musical Theater at the American Musical and Dramatic Academy she transferred to the New School to complete her BFA. Since graduating in December 2016, she's done a few readings and cabaret performances including playing Grace Flynn in Elise Forier's new play John Henry at NYU's New Plays For Young Audiences. She also recently took place in a new musical called City of Light directed by Tony Winner Cady Huffman at the SheNYC festival.
---
HAZAR TUNA Production Assistant/Understudy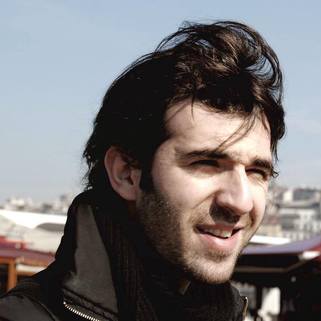 Hazar Tuna was born in Bursa. He is a stage and movie actor. He played as a lead actor in very well known plays such as Dokuzuncu Noroloji, Kor Dogusu, Yarin Cumartesi, Matruska. He graduated from Mujdat Gezen Conservatory Of Theater in 2011. The same year he had his first professional leading role in Istanbul at Artiz Mektebi. From 2011 to 2012 during the second half of theater season he established the Theather Patika. Patika was the first play Hazar wrote and directed and it premiered on February 2nd 2012. After Patika he wrote and directed another play called Marlyn de Marlyn.. Nowadays he is pursuing his acting career in New York.










---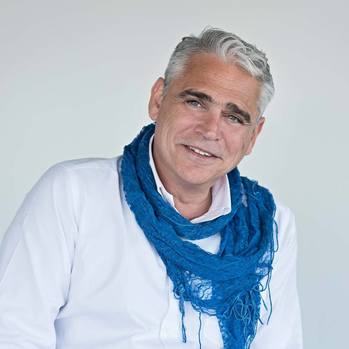 TOLGA SAVACI HONORARY CORE MEMBER
ACTOR/ VOICE-OVER ARTIST/ MODEL


TOLGA SAVACI is an award-winning professional actor, model, and voice artist who has demonstrated his talent in cinema, T.V., theater and commercial work as well as on the run-way across Europe since the early 1980's. He is also an accomplished athlete, licensed water-polo player, and racing champion who is as nimble in water sports as he is in motor sports.

Tolga's high degree of professionalism, work ethic, and genuine personality have gained him respect amongst his peers while making him a sought-after professional for high profile projects across the industry. TARTE is very happy to have him as a new core member of the company.





---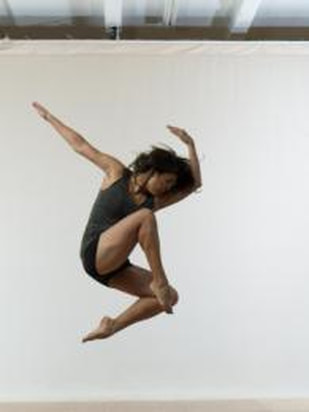 JULE JO RAMIREZ TAP CHOREOGRAPHER

Jule Jo Ramirez holds a B.A. in Theatre Arts/Dance. She resides in New York where she has worked with Stephan Koplowitz and Company, David Gordon Pick Up Performance Group, Artichoke Dance Co., Arthur Aviles Typical Theatre, Ann Carlson and Jody Oberfelder, among others.

She is currently dancing with The Stanley Love Performance Group. As an independent choreographer, she has presented work at Dixon Place (Body Blend), St. Marks Church (The Remember Project), One Arm Red (Red Shoes), Joyce Soho (Dance Now), BAAD Theatre (BAAD ASS WOMEN), Estrogenius (Manhattan Theatre Source), and The Colonial Theatre (Ballets Metropolis' Dracula). The Director of The Girls Project, Ms. Ramirez brought dance to the public school system through The Guggenheim Museums Arts 88 Program and she is a recipient of The Bronx Museums Action Lab Grant.

She is also a certified Yoga Teacher and Hoopnotica (Hoop Fitness) instructor.



---
FUAT CANER TOKGOZOL MUSIC MIX& MASTER

Fuat Caner Tokgozol was born in 1984 in Bafra, Samsun, Turkey, He started his music studies at age 6 with a Turkish classical music instrument, named "oud", performing with the Bafra Turkish Classical Music Choir. Mr.Tokgozol continued his music studies at the Samsun Music Conservatory studying piano. He then studied vocal and piano for three years concentrating on Turkish Classical Music. In 2002 he attended Ankara University while continuing his music studies with Kadri Sarman professionally. He performed and recorded with the Turkish Classical Music Group of the Turkish Radio Television Network from 2004 through 2006 as a oud and piano player.

He performed with Goksel Baktagir, Husnu Senlendirici, Ismail Tuncbilek, Ankara City Orchestra and many more world music performers while in Turkey.

In 2007 he came to New York and started studying jazz piano with Adam Birnbaum. He performed with Tamer Pinarbasi, Adam Birnbaum, Hasan Isakkut, Yuri Yunakov, Charles Hampstead, Ara Dinkjian, Ismail Lumanovski, Engin Kaan Gunaydin and many more classical and world music musicians in the United States. Now he has been studying composition and music theory with Greg Knowles for two years.